A special presentation given in Brantford discusses God's view of the situation in Israel today.
November 4, 2023 - Audio, 1.05 HR
(Links at bottom of page to download free viewers.)
The past month has seen horrific attacks on the nation of Israel. Israel has responded with resolve in the Gaza Strip. Many are wondering what the outcome will be. The Bible provides answers to what has been happening and what will shortly come to pass in the whole region, specifically the land of Israel. This week's Bible in the News is a special lecture John Billington gave on Thursday, November 2nd, to discuss these events in light of Bible prophecy.
Click on the Image below to view the lecture or click here: Terror in Israel - What Does God Think?.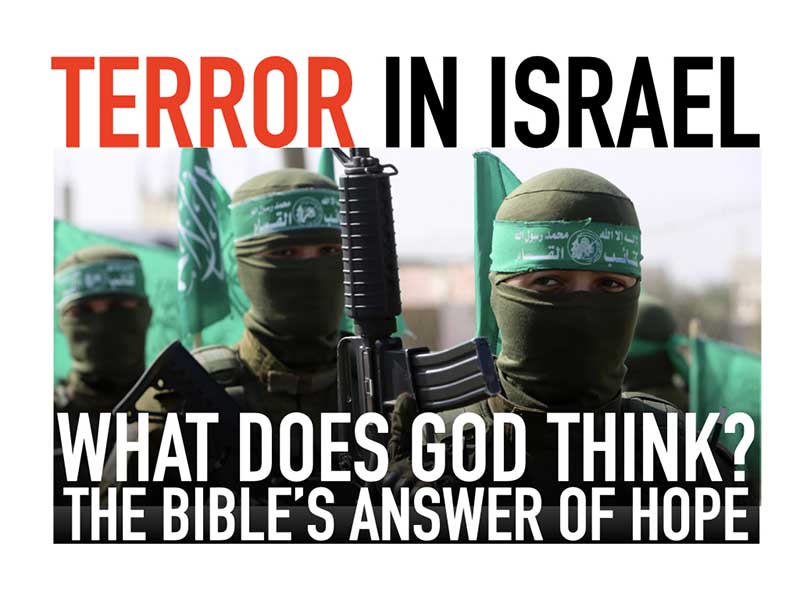 The second part of the series will be given November 9th, God willing, at the Brantford Christadelphian Hall at 8pm. It will entitled "Terrorism in Israel, The Bible's Answer of Hope".
Incidentally, the lecture was originally scheduled to be delivered at Laurier University, but the venue was "cancelled" and had to be moved to the Christadelphian Hall. The local city council had put forward a resolution to support Israel, calling the October 7th actions "cowardly terrorist attacks" and stating it "condemns the actions of Canadian residents who publicly celebrated the cowardly terrorist attacks on the state of Israel." The motion was originally supported by the city council but was rejected after heated protests from pro-Palestinian supporters. Instead of the Israeli flag being flown at half mast and Israeli colours being projected on buildings in support, Palestinian colours were projected. The cancellation of the venue for the lecture appears to be a symptom of the same bias.